comments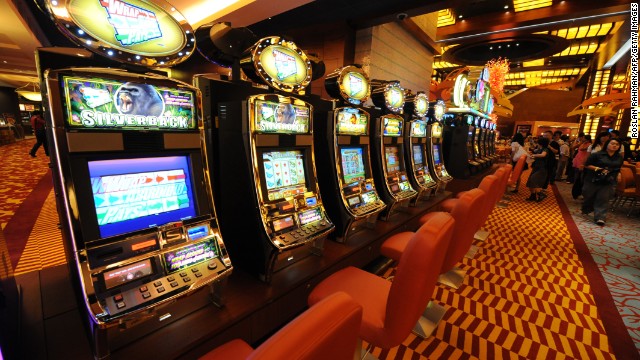 Industry giant IGT continues to champion cloud gaming
"Cloud storage and hosting is the wave of the future." It's a claim that's been bandied about constantly for the past few years. Judging by the general flow of current technology, though, it's also turned into a claim that is fast becoming a reality.
Tech companies, of course, are among the vanguard of the cloud revolution. It might surprise some to know, however, that an often overlooked area of the tech industry has also started to embrace it wholeheartedly. We're talking about casino gaming providers.
IGT, a world leader in slot machine development, launched its own cloud storage solution for casino games in late 2011. The IGT Cloud, as it is known, was also used by the UK-based Aspers Group casino chain last year. It currently links 103 machines across two Aspers Group casinos located in Milton Keynes, Stratford as well as two others in Newcastle and Northampton.
Serious developments in cloud- and server-based casino gaming delivery systems actually started years before, in 2006. In 2007, Nevada gaming regulators approved IGT's server-based gaming system after a successful test run on 20 machines. The system basically treats gaming terminals as blank boxes that can be loaded with whatever games the casino sees fit.
The system provides land-based casinos with capabilities similar to those leveraged by online casinos. Updates and fixes can easily be rolled out to any problematic cabinets, minimizing the time required to do repairs. Interestingly enough, IGT also has its hands in the online market. Its servers are being used by UK-based online gaming giant Gaming Realms, whose online and mobile casino Castle Jackpot also features numerous IGT-developed titles.
Sabby Gill, IGT's Senior VP of International Sales, emphasizes that cloud-based casino gaming doesn't just make it easy to spot and fix technical problems. It also helps operators cut costs. "It's not only the cost of deploying games, it's the cost of technical infrastructure, he told Innovate Gaming earlier this month. "So, we're not only looking at the player, we're also concerned with how operators reduce their costs of running a casino."
It's no wonder, then, that more and more gaming companies are willing to gamble on the cloud.